Rental businesses are on a rise with a projected market share of $335 billion by 2025. From items like construction equipment and cars to fashion accessories like jewelry and outfits, consumers prefer renting over buying almost anything that they can find at a budget price.
However, the entrance of numerous niches in the rental economy creates a dilemma for entrepreneurs looking forward to start an online rental business. They require to be confident about the consumer base and use cases of the products to create valuable service offerings that they can promote and rent out on their platforms.
In this blog, we will discuss some online rental business ideas, particularly their market segments, consumer demand and sales triggers to help you understand their business potential.
Table of Contents
1. Online Heavy Equipment Rental Business
Heavy equipment is required at construction sites and often in large quantities. Equipment like transit mixers, cranes, wheel loaders, generators and hydraulic rigs are not so cost-effective and many construction companies and miners can't afford them. Thus, they either rent heavy equipment on project-basis or lease them for months and years. According to statistics, the equipment rental industry has current revenue of approx $37.5 billion, which is expected to add another $5 billion in the year 2024.
Readymade Rental Marketplace Solution for Heavy Equipment Industry
Popular online equipment rental businesses:
United Rentals
Herc
Sunbelt
Yo!Rent powered heavy equipment rental businesses:
2. Dress/Costume Rental Business Idea
For a majority of consumers, it makes sense to rent luxury dresses, bridal wear and formal attires for one-time occasions like weddings, corporate events and get-togethers. In B2B operations, uniforms are also rented with a security deposit. Similarly, many people prefer to rent cosplay and Halloween costumes instead of buying them. This indicates a viable business opportunity in the online dress rental industry. For now, the industry is also growing at an impressive CAGR rate of 8.7% for the forecast period 2020-2025 and will nearly double its market share in the year 2025.
Popular dress rental businesses:
Rent the Runway
StyleLend
Halloweencostumes.com
Yo!Rent powered dress rental business:
3. HVAC Rental Business Idea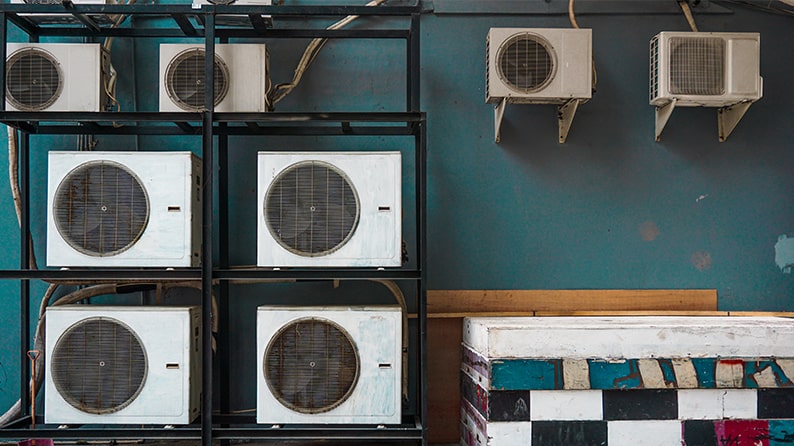 The market share for Heating, Venting and Air Conditioning (HVAC) rentals is expected to increase by 1.34 billion US dollars in the next four years. HVAC systems are required in offices, residential spaces, malls, restaurants, hotels, airports, hospitals, warehouses, storage spaces, etc. People also prefer renting HVAC products due to various reasons such as affordability, favorable lease conditions and low requirement for maintenance from the rentee. People living or working on rented premises find the rental options more convenient and appropriate.
Popular Online HVAC rental businesses:
Mobile Air and Power Rentals
HVAC Industry Marketplace
4. Dumpster Rental Business Model
Several offices, hotels, events, corporations and remote areas require private dumpster facilities on long-term contracts. The dumpster rental business idea is profitable from the business point of view as it provides convenience to the event and building managers. Modern dumpster rental companies not only deliver dumpsters to their clients but also provide hauling services where pickup trucks come for waste collection on a routine basis and dump the waste in junkyards.
Dumpstermarket
Dumpsters.com
5. Car Rental Business Idea (Airbnb for Car)
Imagine if you could drive a new car every month? Online car rental businesses like Hertz and Alamo make that possible for the general population. Similarly, websites like Turo have also proved the viability of P2P operations in the online car rental industry where car owners rent out their cars to consumers and earn money. The target audience of the online car rental business includes college students, part-time workers, travelers, taxi drivers, taxi service providers and corporate businesses. The car rental industry is also expected to reach $120 billion market share by 2025.
Popular car rental businesses:
Yo!Rent powered car rental businesses:
6. Adventure & Camping Gear Rental Business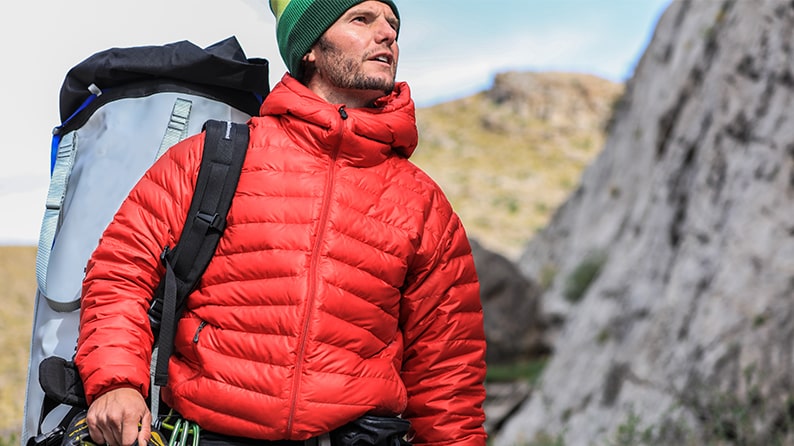 According to Statista 41.67 million is the number of active campers in the US. The majority of them only go camping once or twice a year, which makes it more rational for them to rent camping gear. Apart from residents, consumers classified as travelers and tourists also prefer to rent camping gear as they cannot always carry such equipment on their back.
Popular adventure gear rental businesses:
Outdoor Geeks
LowerGear Outdoors
Yo!Rent powered adventure gear rental businesses:
7. Camera Rental Business Idea
Online camera rental businesses will attract startups and small budget photography businesses. Wildlife photographers, movie directors and freelancers also benefit from a camera rental website where they can rent different types of cameras and lenses at only a small percentage of the actual price. Another business idea in the camera rental industry is launching a peer-to-peer camera rental marketplace. Learn how to start an online camera rental business, read this detailed guide.
Popular camera rental businesses:
LensRentals
BurrowLenses
Lumoid
8. Gym Equipment Rental
When gyms were shut in the pandemic, people all around the globe worked out at home. During this period, they learned to manage their workout schedules and found having gym equipment at home highly convenient. However, buying equipment like a bench press machine, hammer machines and a treadmill isn't an affordable option for many fitness enthusiasts. As a result, many enthusiasts prefer renting out gym equipment. Also, small commercial gyms require equipment on rent and are an important addition to your customer audience. Due to these aforementioned reasons, launching a gym equipment rental business is a very lucrative venture in 2023 and following years.
Popular gym equipment rental businesses:
Rebirth Fitness
Gym Source
9. Audio Equipment & Music Instrumental Rental Business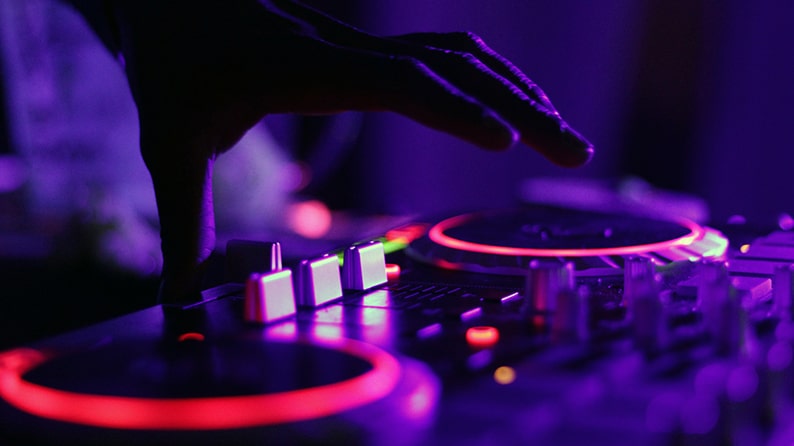 Audio equipment is rented at parties, corporate events, sports events, showrooms and auditoriums. Music enthusiasts and bands need it for hosting music concerts. Learners rent music and audio equipment for practicing and freelance instructors rent them for teaching purposes. Considering the growing market and consumers' love for music, starting an online audio and music equipment business holds undeniable business potential in 2023.
Popular audio and music equipment rental businesses:
Yo!Rent powered audio and music equipment rental businesses:
Rentalya
Aplusevent rentals
10. RV Rental Business Idea
Recreational vehicles are nostalgic for baby boomers and exciting for millennials and Gen Z. In an RV, families can enjoy adventurous camping trips and travel without stops for night stays. Along with travelling, RVs are also rented as guest accommodations in events and parties. Movie directors, actors and TV/theatre artists traveling from one place to another rent RVs because of their luxury and convenience. Thus, to capitalize on the increasing demand for rental RVs, you can provide an online rental platform to RV owners and earn via commission. This eliminates the need to own any RVs yourself.
Popular RV rental businesses:
Outdoorsy
RVShare
CruiseAmerica
Try Yo!Rent for your Automobile Rental Business
How to Start an Online Rental Business in 2023
Starting an online business will require immense research on the market, competition, consumer dynamics and most importantly business model, pricing model and revenue model. Once the research work is done, entrepreneurs can move towards selecting the business/website name and domain. Also, to launch an online rental business, they will require a website, which should have key rental functionalities like:
Booking calendar
Inventory management
Returns management
Product inspection
Document verification
Late return/cancellation charges
Rental security management
Analysis and reporting
Below are some approaches that you can use to build an online rental marketplace or website:
Custom Development
Get your business website custom developed by a software development company. The sole benefit of this approach is that it is capable of meeting your every requirement. However, it is also costly and time-consuming.
Readymade Software
Readymade software is available as both SaaS and self-hosted software. It already compromises all important features required to launch an online rental store and just needs to be set up on a hosting server. Thus, saving time and investment.
Yo!Rent is also a readymade rental software that assists entrepreneurs in launching their rental businesses.
To Summarize
Other than the consumer demand for rental products, it is the business owner's understanding of the rental model, challenges faced by rental businesses, profit margins and supply chain management that result in the success or failure of a business. Once an entrepreneur figures these out for his online rental business idea, he can materialize the business and earn by capitalizing on the wide consumer base of the business in 2023.