Last Updated: 20th June, 2023
Rental businesses are on a rise with a projected market share of $335 billion by 2025. From items like construction equipment and cars to fashion accessories like jewelry and outfits, consumers prefer renting over buying almost anything that they can find at a budget price.
However, the entrance of numerous niches in the rental economy creates a dilemma for entrepreneurs looking forward to start an online rental business. They require to be confident about the consumer base and use cases of the products to create valuable service offerings that they can promote and rent out on their platforms.
In this blog, we will discuss top 19 online rental business ideas, particularly their market segments, consumer demand and sales triggers to help you understand their business potential.
Table of Contents
1. Online Heavy Equipment Rental Business
Heavy equipment is required at construction sites and often in large quantities. Equipment like transit mixers, cranes, wheel loaders, generators and hydraulic rigs are not so cost-effective and many construction companies and miners can't afford them. Thus, they either rent heavy equipment on project-basis or lease them for months and years. According to statistics, the equipment rental industry has current revenue of approx $37.5 billion, which is expected to add another $5 billion in the year 2024.
Readymade Rental Marketplace Solution for Heavy Equipment Industry
Popular online equipment rental businesses:
United Rentals
Herc
Sunbelt
Yo!Rent powered heavy equipment rental businesses:
2. Dress/Costume Rental Business Idea
For a majority of consumers, it makes sense to rent luxury dresses, bridal wear and formal attires for one-time occasions like weddings, corporate events and get-togethers. In B2B operations, uniforms are also rented with a security deposit. Similarly, many people prefer to rent cosplay and Halloween costumes instead of buying them. This indicates a viable business opportunity in the online dress rental industry. For now, the industry is also growing at an impressive CAGR rate of 8.7% for the forecast period 2020-2025 and will nearly double its market share in the year 2025.
Popular dress rental businesses:
Rent the Runway
StyleLend
Halloweencostumes.com
Yo!Rent powered dress rental business:
Rent my Wardrobe
PoshRobe
We Rent Fashion
3. Car Rental Business Idea
Car rental is the biggest segment in the automobile rental industry with a ubiquitous demand. From general commuting to leisure and media production purposes, users are renting cars for numerous use cases. The key target audience of car rental businesses are students, young working professionals, tourists and corporate companies. To capitalize on the opportunity, you can launch a car rental business and also rent cars on a monthly subscription model.
Popular car rental businesses:
Yo!Rent powered car rental businesses:
Launch fully enabled online car rental platform with Yo!Rent
4. Dumpster Rental Business Ideas
Several offices, hotels, events, corporations and remote areas require private dumpster facilities on long-term contracts. The dumpster rental business idea is profitable from the business point of view as it provides convenience to the event and building managers. Modern dumpster rental companies not only deliver dumpsters to their clients but also provide hauling services where pickup trucks come for waste collection on a routine basis and dump the waste in junkyards.
Dumpstermarket
Dumpsters.com
Yo!Rent powered dumpster rental business:
5. Online Gym Equipment Rental Business
During the pandemic, we witnessed the rise of numerous gym equipment rental businesses. These businesses not only helped gym owners survive the COVID-19 led recession, but also provided quick options to gym enthusiasts adhering to the lockdown norms. Even in the post-pandemic scenario, the demand for rental gym equipment hasn't decreased. Newly opened gyms and fitness centers prefer to rent equipment instead of buying and same is the case with peers who prefer working out at home.
Popular gym equipment rental businesses
Yo!Rent powered gym & fitness equipment rental business:
See How YoRent Helped Big Fitness to Automate the Business Operationst
6. RV Rental Business Idea
Recreational vehicles are nostalgic for baby boomers and exciting for millennials and Gen Z. In an RV, families can enjoy adventurous camping trips and travel without stops for night stays. Along with travelling, RVs are also rented as guest accommodations in events and parties. Movie directors, actors and TV/theatre artists traveling from one place to another rent RVs because of their luxury and convenience. Thus, to capitalize on the increasing demand for rental RVs, you can provide an online rental platform to RV owners and earn via commission. This eliminates the need to own any RVs yourself.
Popular RV rental businesses:
Outdoorsy
RVShare
CruiseAmerica
7. Adventure & Camping Gear Rental Business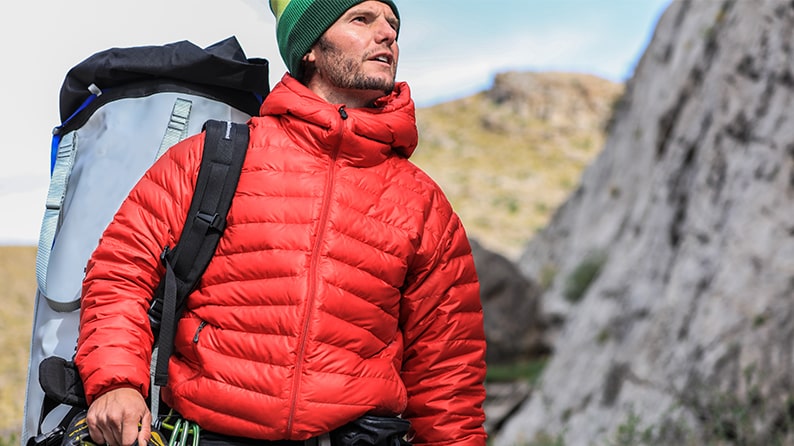 According to Statista 41.67 million is the number of active campers in the US. The majority of them only go camping once or twice a year, which makes it more rational for them to rent camping gear. Apart from residents, consumers classified as travelers and tourists also prefer to rent camping gear as they cannot always carry such equipment on their back.
Popular adventure gear rental businesses:
Outdoor Geeks
LowerGear Outdoors
Yo!Rent powered adventure gear rental businesses:
8. Online Truck Rental Business
With the growth in the manufacturing sector, the demand for rental trucks has also increased. However, with rental trucks, customers require skilled drivers that you can provide by launching a truck rental marketplace. On your marketplace, you can let different truck owners list their trucks and offer trucking services.
On the other hand, if you have a good fleet of trucks or the required capital to buy them, you can start a single-vendor truck rental business as well. However, for this, you will also need to find a suitable parking space where you will need to keep your fleet.
Popular truck rental businesses:
9. Furniture Rental Business Idea
With the rise of online marketplaces and the increasing popularity of renting rather than buying, furniture rental businesses can provide customers with convenient access to furniture for short or long-term rentals. So the furniture rental business can rotate its inventory and maintain a larger selection of furniture than someone who owns a furniture store.
Additionally, furniture rental businesses can provide customers with furniture that is not available at their local furniture store. This can be especially useful for those who need to move furniture for a short period of time or who are looking for a specific vintage piece. You can start an online furniture rental website where you can rent different types of furniture to the customers and generate a stable source of income.
Popular furniture rental businesses:
10. Boat Rental Business Idea
The rise in global tourism has raised the demand for water-based activities, which has created new business opportunities for boat rentals. An online multi-vendor platform that lends various categories of boats online can easily grab and easily bridge the gap between boat owners and customers. Boat rental charges can reach up to $10,000 per week for monohull boats and $20,000 per week for super yachts. Along with boats, you can also provide add-ons like lifeboats, life jackets, bar sets and more for upselling purposes.
Popular boat rental businesses:
Click & Boat
Boatsetter
ZIZOO
Simplify Orders and Returns with Advanced Boat Rental Software
11. Audio Equipment & Music Instrumental Rental Business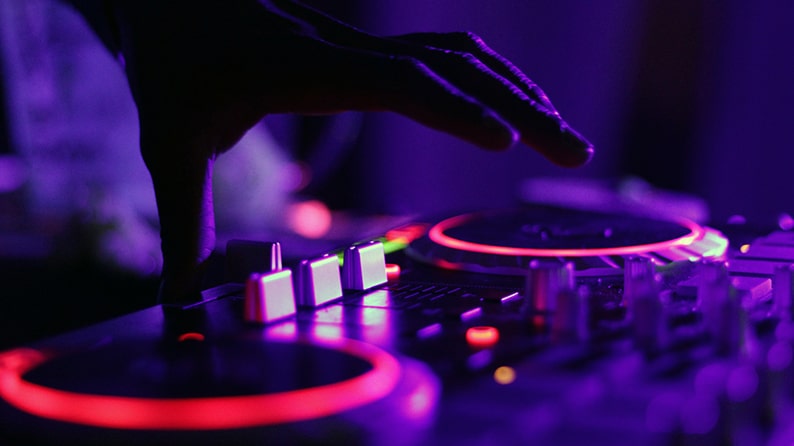 Audio equipment is rented at parties, corporate events, sports events, showrooms and auditoriums. Music enthusiasts and bands need it for hosting music concerts. Learners rent music and audio equipment for practicing and freelance instructors rent them for teaching purposes. Considering the growing market and consumers' love for music, starting an online audio and music equipment business holds undeniable business potential in 2023.
Popular audio and music equipment rental businesses:
Yo!Rent powered audio and music equipment rental businesses:
Rentalya
Aplusevent rentals
12. HVAC Rental Business Idea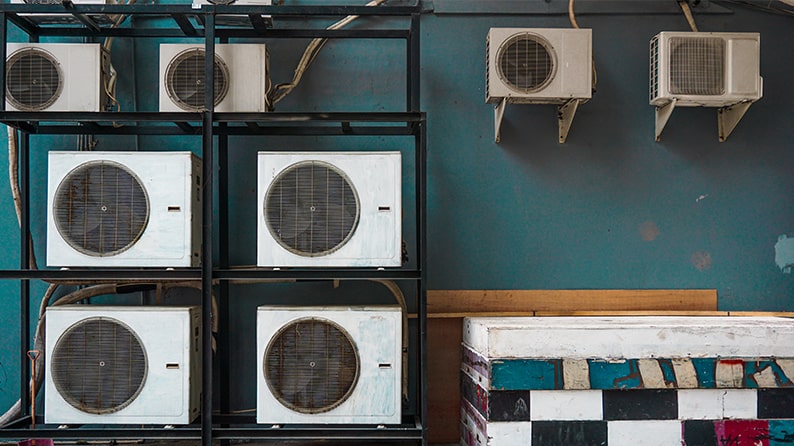 The market share for Heating, Venting and Air Conditioning (HVAC) rentals is expected to increase by 1.34 billion US dollars in the next four years. HVAC systems are required in offices, residential spaces, malls, restaurants, hotels, airports, hospitals, warehouses, storage spaces, etc. People also prefer renting HVAC products due to various reasons such as affordability, favorable lease conditions and low requirement for maintenance from the rentee. People living or working on rented premises find the rental options more convenient and appropriate.
Popular online HVAC rental businesses:
Mobile Air and Power Rentals
HVAC Industry Marketplace
13. Camera Rental Business Idea
Online camera rental businesses will attract startups and small budget photography businesses. Wildlife photographers, movie directors and freelancers also benefit from a camera rental website where they can rent different types of cameras and lenses at only a small percentage of the actual price. Another business idea in the camera rental industry is launching a peer-to-peer camera rental marketplace. Learn how to start an online camera rental business, read this detailed guide.
Popular camera rental businesses:
LensRentals
BurrowLenses
Lumoid
14. Party Supply Equipment Rental Business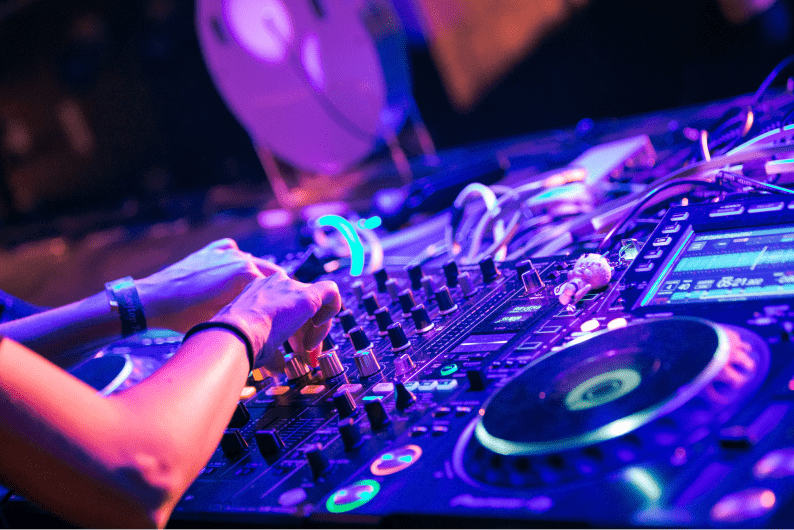 With the minimalistic approach, owning party equipment, including home theaters and soundbars has become a thing for music enthusiasts only. Thus, to target regular households, starting a party equipment rental business seems to be a profitable business venture. Furthermore, you can also lend accessories such as lighting, musical instruments, party costumes, etc. for upselling and target B2B audiences as well. During festive seasons such as Halloween, Christmas and New Year eve, your party rental business can see great profits.
Popular party rental businesses:
Photo booth rental
Sound equipment rental
StageWing (Success Story)
Yo!Rent powered party equipment rental businesses:
15. e-Bike Rental Business Idea
For a sustainable environment, many people are shifting to ebikes for micro mobility. Moreover, the rental model in the ebike industry has already been proved viable. You can create your own ebike rental platform and collaborate with e-bike dealers to create an asset-light rental business.
Further, you can also set up e-bike charging stations across your targeted cities to provide quick access to customers.
Popular ebike rental businesses:
Yo!Rent powered eBike rental business:
16. Start Online Jet Ski Rental Business
With the increasing love for water sports, the jet ski rental industry is thriving immensely. Moreover, the industry also gets a boost from the tourist population which helps in business generations. If you live in coastal regions, then starting an online jet ski rental business can be a very lucrative business idea. Customers can directly book a jet ski on your online platform and pick it up from your water front store. Otherwise, jet ski rental operations can also be conducted from a remote warehouse but may involve heavy transporting costs.
Popular jet ski rental businesses:
Get My Boat
Sea The City
Express Watersports
17. Medical Equipment Rental Business
With an aging population and increasing need for medical equipment, there is a growing demand for medical equipment rentals. Rather than purchasing expensive equipment, renting new or refurbished equipment serves as a cost-effective alternative for people who need it for short hospitalization periods with flexible requirements. You can easily start a multi-vendor medical equipment rental business that allows customers to rent medical equipment at relatively lower rates. Another benefit of starting a medical equipment rental business is that they are high in demand and higher ticket prices.
Popular medical equipment rental businesses:
Prudential leasing
Med One Group
Stryker Corporation
18. Portable Toilet Rental Business
Portable toilets are often required at outdoor events, at campsites or by NGOs. However, the number of players in this industry is very low. Existing customers have to rely on a few known businesses who can also run out of stock. This also highlights an opportunity for new players to enter and settle in. As finding local portable toilet rental dealers is also difficult, launching an online platform for the same can also assist with increasing business reach and discovery.
Leading portable toilet rental businesses:
National Construction Rentals
Andy Gump
Honey Bucket
19. Scaffolding Rental Business
Growing economies can lead to increased demand for new construction projects, such as residential, commercial, and infrastructure development. Rental scaffoldings are used in all such projects as aerial platforms. By launching a scaffolding rental business, you can target construction companies and contractors to generate repetitive income. As maintenance of scaffoldings and other aerial platforms is more cost effective than heavy equipment, it can be a good and profitable rental business alternative.
How to Start an Online Rental Business in 2023
Starting an online business will require immense research on the market, competition, consumer dynamics and most importantly business model, pricing model and revenue model. Once the research work is done, entrepreneurs can move towards selecting the business/website name and domain. Also, to launch an online rental business, they will require a website, which should have key rental functionalities like:
Booking calendar
Inventory management
Returns management
Product inspection
Document verification
Late return/cancellation charges
Rental security management
Analysis and reporting
Below are some approaches that you can use to build an online rental marketplace or website:
Custom Development
Get your business website custom developed by a software development company. The sole benefit of this approach is that it is capable of meeting your every requirement. However, it is also costly and time-consuming.
Readymade Software
Readymade software is available as both SaaS and self-hosted software. It already compromises all important features required to launch an online rental store and just needs to be set up on a hosting server. Thus, saving time and investment.
Yo!Rent is also a readymade rental software that assists entrepreneurs in launching their rental businesses.
To Summarize
Other than the consumer demand for rental products, it is the business owner's understanding of the rental model, challenges faced by rental businesses, profit margins and supply chain management that result in the success or failure of a business. Once an entrepreneur figures these out for his online rental business idea, he can materialize the business and earn by capitalizing on the wide consumer base of the business in 2023.